Kitties love to eat grass, and while there's plenty of it outside, there's also tonnes of toxic plants and pesticides for your cat to munch on. The Catit Grass Planter lets you serve your cat the finest organic greens, while keeping any potting soil safely off its dinner plate. This cat accessory keeps the mess contained, and is easy to clean to boot. Plant some catnip for a groovy time, man!
or 4 payments of $7.25 with
or $20/wk with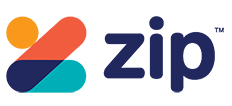 ×
Hold a for me
The "Hold One for Me" system for temporary item reservation of an item in an online shopping cart is subject to an application for a patent in Australia (Aust. Pat. Appln. No. 2018205160), and is subject to the provisions of the Australian Patents Act 1990 (Cth).
Privacy Policy | Terms and Conditions | Intellectual Property | Disclaimer
Thanks! We have added your request to hold this for you.
Calculate Home Delivery
Natural source of fiber
Grass is a natural source of fiber, which stimulates digestion and helps prevent hairball buildups. Houseplants are often toxic and therefore not suitable for consumption.
Stable design
Unlike other pots, the Catit Senses 2.0 Grass Planter is difficult to knock over due to its low and stable design.
Easy to clean
The Catit Cat Grass Planter is easy to disassemble and clean. We recommend hand-washing each part with natural soap, free of chemicals or abrasive solutions and rinsing thoroughly.
For use with the Catit Cat Grass Refill – Catit Grass Refill not included!
To guarantee the freshness of the cat grass seeds, the Grass Planter does not come with a Catit Cat Grass Refill. Cat grass seeds have a relatively short shelf life and are vulnerable to high temperatures during shipping. By selling the Catit Cat Grass Refill separately, we can deliver high-quality seeds for you to turn into high-quality cat grass. 
No mess
The Catit Cat Grass Refill contains vermiculite instead of soil. Unlike potting soil, vermiculite is a tidy resource to work with. Keep your hands clean while guaranteeing the best care for your cat. Catit Cat Grass Refill not included with the planter!
Compatible with Senses 2.0
The Senses 2.0 Cat Grass Planter is great individually or in combination with other Catit Senses 2.0 products that we stock.
Product Specifications
Weight
0.387 kg
Dimensions
0.24 x 0.24 x 0.13 cm
Technical Specs

Length 37cm
Height 6.5cm
Width 37cm
Weight 387g
Payment Options
We accept the following payment methods:
Credit cards - VISA and Mastercard
PayPal - Pay with your PayPal account or a credit card (Visa/MC/AMEX)
Direct Deposit
Bank Cheque
Lay-By (10% deposit, remainder over 3 months)
zipMoney Finance Buy Now, Pay Later - Up to 6 months Interest Free