×
Openpay is a simple and flexible way to buy now
and pay later - with zero interest. We offer longer, more flexible terms all easily managed through the Openpay App.
Buy with Openpay in 3 easy steps:
Select Openpay from payment options

Register & design your plan
If you are 18 years or older and a permanent resident of Australia all you'll need is:
Photo ID
Debit or credit card
Email address
The required deposit
Mobile phone (+ another contact number)
Full terms here
Buy Now, Pay Later with OpenPay & ZipPay from $20 a week
Create the purr-fect safe summertime play space for your cat with the Paws Playhouse Cat Run.
Your Paws Playhouse includes:
1 x Playhouse Cat Run (1.88m H x 3.0m L x 1.89m W)
5 x Cat Walks
2 x Bouncy Bridges
1 x Purrfect Arch Grooming Brush
Stress-free assembly: we provide detailed instructions, all the hardware and now offer a full assembly video.
Sturdy construction keeps your kitty in and unwanted visitors out.
Spacious in all three dimensions, with heaps of room to play and explore.
Got questions? Live chat to an online expert now!
Key Features
Home Delivery
Delivered straight to your door
Assembly Service
Let us take care of assembly
Secure Wire Mesh
Galvanised wire mesh keeps your cat safe
Stylish Design
Luxury Real Estate for your cats
Designed in Australia
Registered design made with passion
or $20/wk with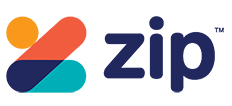 ×
Hold a for me
The "Hold One for Me" system for temporary item reservation of an item in an online shopping cart is subject to an application for a patent in Australia (Aust. Pat. Appln. No. 2018205160), and is subject to the provisions of the Australian Patents Act 1990 (Cth).
Privacy Policy | Terms and Conditions | Intellectual Property | Disclaimer
Thanks! We have added your request to hold this for you.
Calculate Home Delivery
Inside the secure walls of the Paws Playhouse, your kitty is free to unleash controlled chaos before settling in the sunshine. And there's plenty of room for you to join in; or just sit back and watch them frolic in their new favourite spot. You could both use a little Vitamin D!
Galvanised wire mesh protects your cat, and guarantees maximum sunlight, ventilation and spectacular views.
Split-level Stable Door allows you to easily place your cat inside without them immediately running out again (not that they'd want to!)
Amazing durability, thanks to our carefully slow kiln-dried pine.
Door-mounted brush cuts down on grooming time and pesky hairballs.
Demount-able, so your cat's home can move with yours.
Specifications: 1.88m H x 3m L x 1.89 W
Delivery: to your door!
Assembly: 1 hour + painting. Arrives flat-packed in complete panels, with mesh fitted and all holes pre-drilled.
Accessories: bridges, shelves and grooming brush included!
Construction: demountable, so your cat's home can move with yours
Payment options: No deposit finance and lay-by available!
What do your neighbours and the RSPCA have in common? They both think you should keep your cat indoors. Well, easier said than done! Your zippy kitty has more energy than any home can handle—with the way it's bouncing off the walls, you'll be surprised if they're still standing in the morning.
But don't crack the door open just yet. There's bigger, faster predators in any neighbourhood than your little fuzzball. Road traffic is the leading reason outdoor cats die 10 years before the average domestic kitty. Give your cats the freedom they deserve with the Paws Playhouse.

Legal: This product (which is covered by Australian Design Registration Number 201715941) is made, and the PAWS PLAYHOUSE™ trade mark is used, under licence from Kros Investments Pty Ltd, ACN 18 619 418 656
Product Specifications
Weight
80.500 kg
Dimensions
1.89 x 1.05 x 0.6 cm
Number of Boxes

3

Enclosure Dimensions

Length: 3m
Width: 1.89m
Height: 1.88m
Payment Options
We accept the following payment methods:
Credit cards - VISA and Mastercard
PayPal - Pay with your PayPal account or a credit card (Visa/MC/AMEX)
Direct Deposit
Bank Cheque
Lay-By (10% deposit, remainder over 3 months)
zipMoney Finance Buy Now, Pay Later - Up to 6 months Interest Free