Aussie weather can change moment to moment, so keep your kitties dry and cool with the Paws Playhouse Insulated Roofing.
Sheets are made from a lightweight and high impact strength and superior thermal insulation material
High thermal insulation
Extremely lightweight yet impact resistant
Excellent structural durability
Weather and UV resistant
Blocks virtually all UV radiation
If you own or are considering a Paws Playhouse, the insulated roofing is the purr-fect accessory to keep your cat happy and healthy while they explore the outdoors safely!
Note: This item is an accessory for the Paws Playhouse only, the Enclosure is not included. These panels will not fit the Meow Manor.
or 4 payments of $71.25 with
or $20/wk with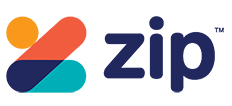 ×
Hold a for me
The "Hold One for Me" system for temporary item reservation of an item in an online shopping cart is subject to an application for a patent in Australia (Aust. Pat. Appln. No. 2018205160), and is subject to the provisions of the Australian Patents Act 1990 (Cth).
Privacy Policy | Terms and Conditions | Intellectual Property | Disclaimer
Thanks! We have added your request to hold this for you.
Calculate Home Delivery
Keep your cats cool in the Paws Playhouse with our Insulated Roofing! The lightweight and high impact strength panels pop perfectly onto the enclosure roof to keep your kitty protected come rain or shine.
Reduces UV rays – Keeps your cats cool, calm and collected in summer!
Keeps them playing no matter the weather – protects your cats from surprise rain showers.
Includes:
6 x Custom fit roof panels
Payment Options
We accept the following payment methods:
Credit cards - VISA and Mastercard
PayPal - Pay with your PayPal account or a credit card (Visa/MC/AMEX)
Direct Deposit
Bank Cheque
Lay-By (10% deposit, remainder over 3 months)
zipMoney Finance Buy Now, Pay Later - Up to 6 months Interest Free