×
Openpay is a simple and flexible way to buy now
and pay later - with zero interest. We offer longer, more flexible terms all easily managed through the Openpay App.
Buy with Openpay in 3 easy steps:
Select Openpay from payment options

Register & design your plan
If you are 18 years or older and a permanent resident of Australia all you'll need is:
Photo ID
Debit or credit card
Email address
The required deposit
Mobile phone (+ another contact number)
Full terms here
Just like humans, cats need physical, mental, and emotional stimulus too. They enjoy watching fast moving objects like birds, and moving their bodies in natural predatory ways. They also use the sun to regulate body temperature before dozing off. So of course, it's no surprise to see cats sleeping next to windows and doors.
Key Features
Home Delivery
Delivered straight to your door
Assembly Service
Let us take care of assembly
Secure Wire Mesh
Galvanised wire mesh keeps your cat safe
Easy Assembly
Video & print instructions
Stylish Design
Luxury Real Estate for your cats
Patented
Designed in Australia
or $20/wk with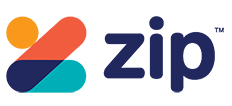 ×
Hold a for me
The "Hold One for Me" system for temporary item reservation of an item in an online shopping cart is subject to an application for a patent in Australia (Aust. Pat. Appln. No. 2018205160), and is subject to the provisions of the Australian Patents Act 1990 (Cth).
Privacy Policy | Terms and Conditions | Intellectual Property | Disclaimer
Thanks! We have added your request to hold this for you.
Calculate Home Delivery
Product Dimensions
With its 3-storied climbing annex, Meow Manor is the ideal luxury enclosure for cats that love to climb and look down on the world… or stare at life over the fence! There's only so much stimulus indoor shelving can give your fur baby, and you know they're craving more! So for cats that love to jump, stare, jump and nap, this guilt-free outdoor enclosure makes purrfect sense.
What's Inside The Meow Manor?
Not just a place to climb, Meow Manor features plenty of space for your kitty to lounge around. They'll appreciate the top hammock as they enjoy a nap in the sun, and when things get a little tropical, they can cool off under the Manor itself. To escape the wind and rain, kitty will snuggle up inside the manor among snugglicious throw rugs.
Your Meow Manor Cat Enclosure Includes:
1 x Meow Manor Cat House
1 x Run with Vertical Climbing Annex – Secure galvanized wire mesh
4 x Modular Shelves. You choose their height and location to suit kitty
2 x Cat Hammocks for serious snoozing
1 x Arch Grooming Brush
2 x Snuggle Throw Rugs
Locks on all doors (pre-installed)
Full 12 Month Warranty.
Easy Assembly Instructions, Video and Phone Support
Delivery to your door!
Full on-site assembly service now available – Australia wide
Arrives natural, ready to be painted giving you the flexibility to style it your way. We recommend using Dulux Exterior House paint for a durable long-lasting finish. Everything you need is provided in our setup-guide.
Easy To Assemble, Easy To Move – Or Let us organise the assembly for you.
Everything arrives in 3 flatpack boxes. The mesh is already fitted and all holes pre-drilled for your convenience. You'll receive full-page colour instructions, assembly video and phone support during business hours if required – but you will be fine!
Legal: This product (which is covered by Australian Patent Number 2017101320 and Design Registration Number 201715933) is made, and the MEOW MANOR™ trade mark is used, under licence from Kros Investments Pty Ltd, ACN 18 619 418 656
Product Specifications
Weight
109.00 kg
Dimensions
1.7 x 1.22 x 0.56 cm
Number of Boxes

3

Enclosure dimensions

Meow Manor Cat House:
W 1200
H 1575
L 1232.5

Meow Manor Cat Run
W 1096
H 2493
D 1241

Overall:
W 1200
H 2493
L 2450.5
Payment Options
We accept the following payment methods:
Credit cards - VISA and Mastercard
PayPal - Pay with your PayPal account or a credit card (Visa/MC/AMEX)
Direct Deposit
Bank Cheque
Lay-By (10% deposit, remainder over 3 months)
zipMoney Finance Buy Now, Pay Later - Up to 6 months Interest Free
Loved by many happy cat customers
Use #bycehappycats and you could have your product images featured