50% off seconds quality* Meow Manor Shade Cloth while stocks last!
Help your kitty live in total comfort all year round with our Meow Manor Outdoor Cat Enclosure Shade Coth.
High quality materials that are manufactured to last – all of our shade mesh comes with a 2 year warranty.
Sweat free installation – designed to perfectly fit the Meow Manor, so setup will just take minutes.
A breeze to clean – simply detach and rinse off with the garden hose in a matter of moments.
Note: This item is an accessory for the Meow Manor only, the Enclosure is not included. These panels will not fit the Paws Playhouse.
or 4 payments of $24.75 with
or $20/wk with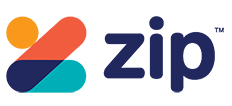 ×
Hold a for me
The "Hold One for Me" system for temporary item reservation of an item in an online shopping cart is subject to an application for a patent in Australia (Aust. Pat. Appln. No. 2018205160), and is subject to the provisions of the Australian Patents Act 1990 (Cth).
Privacy Policy | Terms and Conditions | Intellectual Property | Disclaimer
Thanks! We have added your request to hold this for you.
Calculate Home Delivery
Keep your cats cool in the Meow Manor outdoor cat enclosure with our custom fit shade cloth! Cats need a loving hand to help them keep their cool during harsh summers and chilly winters. Our shade cloth is the most cost-effective, safe and environmentally friendly way to protect your precious fur babies from all of nature's ups and downs.
Keeps your cats cool, calm and collected in summer – reduces the temperature inside the enclosure by 11°C and blocks 80% of harsh UV rays, so they can play inside the enclosure in purrfect comfort.
Protects your cats from winter's chill – helps guard your kitties against cold winds, frosty storms and even snow.
Hide your fur babies from prying eyes – daytime and nocturnal predators will struggle to spot your cats behind our Shade Mesh.
Includes:
12 x Custom fit shade cloth panels
*Please note – as this batch of product is seconds quality, the stock has flaws. Within a shade cloth set a panel may be a little too big, some of the panel edging may be frayed and panels may not be 100% square. Stock is sold as is and no returns, refunds or replacements will be accepted. The shade material is still functional and will sufficiently reduce heat and provide shade for your fur baby in their Meow Manor outdoor cat enclosure. Stay cool, kittens!  
Payment Options
We accept the following payment methods:
Credit cards - VISA and Mastercard
PayPal - Pay with your PayPal account or a credit card (Visa/MC/AMEX)
Direct Deposit
Bank Cheque
Lay-By (10% deposit, remainder over 3 months)
zipMoney Finance Buy Now, Pay Later - Up to 6 months Interest Free