The Kitty Kondo Portable Cat Enclosure has been specially designed for balcony living, giving cats who live in apartments fresh air and views of the great-outdoors from the safety of a portable outdoor cat enclosure.
Featuring  3 lounging shelves for sunbathing, a corner shelf for observation, lockable castor wheels for portability and vertical-rise cat doors for easy entry, the Kitty Kondo Portable Cat Enclosure is truly luxury living. With views like this, why would your cat ever leave?
Key Features
Home Delivery
Delivered straight to your door
Assembly Service
Let us take care of assembly
Modular Panels
For easy assembly, prepped and ready to paint
Secure Wire Mesh
Galvanised wire mesh keeps your cat safe
Purr-fectly portable
Moves with you
Designed in Australia
Registered design made with passion
or 4 payments of $224.75 with
or $20/wk with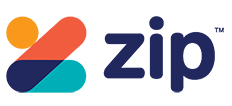 ×
Hold a for me
The "Hold One for Me" system for temporary item reservation of an item in an online shopping cart is subject to an application for a patent in Australia (Aust. Pat. Appln. No. 2018205160), and is subject to the provisions of the Australian Patents Act 1990 (Cth).
Privacy Policy | Terms and Conditions | Intellectual Property | Disclaimer
Thanks! We have added your request to hold this for you.
Calculate Home Delivery
Do you love the idea of letting your fur baby outdoors, but worry about their safety? Worry no more! With a Kitty Kondo Portable Cat Enclosure, you can rest easy knowing they have a secure and fun place to watch the world go and enjoy some high-altitude sunbathing. They'll love you for it!
The Kitty Kondo Portable Cat Enclosure is peace of mind for you, and the purrfect jungle gym for your cat:
Stress-free assembly: so easy your cat could do it.
Sturdy construction keeps your kitty in and unwelcome visitors out.
Chew-proof wire mesh guarantees maximum sunlight, ventilation and incredible views.
Slow kiln-dried timber ensures durability.
Demount-able, so your cat's home can move with yours.
4 x lounging shelves
Size: 2.06m H x 1.1m D x 1.2m W
Arrives natural, ready to be painted giving you the flexibility to style it your way. We recommend using Dulexe Exterior House paint for a durable long-lasting finish. Everything you need is provided in our setup-guide.
Got questions? Live chat to an online expert now – Click Here
Accessories such as bedding, bowls & greenery are not included, for display purposes only.
Legal: This product (which is covered by Australian Design Registration Number 201716780) is made, and the KITTY KONDO™ trade mark is used, under licence from Kros Investments Pty Ltd, ACN 18 619 418 656
Product Specifications
| | |
| --- | --- |
| Weight | 43 kg |
| Dimensions | 130 x 110 x 30 cm |
| Kitty Kondo Dimensions | 2.06m H x 1.1m D x 1.2m W |
Payment Options
We accept the following payment methods:
Credit cards - VISA and Mastercard
PayPal - Pay with your PayPal account or a credit card (Visa/MC/AMEX)
Direct Deposit
Bank Cheque
Lay-By (10% deposit, remainder over 3 months)
zipMoney Finance Buy Now, Pay Later - Up to 6 months Interest Free