Felisorb hemp pellet cat litter is the eco-friendly and superior option for your kitty litter box. It is dust, pesticide and insecticide free, 100% renewable and flushable. It can be incorporated into your compost or garden beds after use – the best choice for sustainability conscious cat lovers.
or 4 payments of $6.25 with
or $20/wk with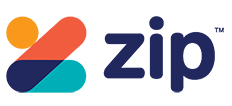 ×
Hold a for me
The "Hold One for Me" system for temporary item reservation of an item in an online shopping cart is subject to an application for a patent in Australia (Aust. Pat. Appln. No. 2018205160), and is subject to the provisions of the Australian Patents Act 1990 (Cth).
Privacy Policy | Terms and Conditions | Intellectual Property | Disclaimer
Thanks! We have added your request to hold this for you.
Calculate Home Delivery
Super absorbent and dust free

Hemp cat litter is up to four times more absorbent than traditional clay litters, reducing the amount of cat litter required and absorbs ammonia very efficiently, reducing its harmful effects on your cat's respiratory system.

Dry paws

Hemp cat litter retains odours at the bottom of the tray. The super absorbent litter stays dry and odourless, keeping your cat's paws dry and clean.

Easy disposal

Hemp cat litter is flushable, can be added to your compost bin, or simply mixed with the soil of your garden beds. It decomposes within 8 weeks into quality organic garden compost.

The eco-choice

Made from 100% renewable hemp that is grown without nasty pesticides or insecticides.
Payment Options
We accept the following payment methods:
Credit cards - VISA and Mastercard
PayPal - Pay with your PayPal account or a credit card (Visa/MC/AMEX)
Direct Deposit
Bank Cheque
Lay-By (10% deposit, remainder over 3 months)
zipMoney Finance Buy Now, Pay Later - Up to 6 months Interest Free