Why we love it?
2 Year Extended Warranty
or 4 payments of $29.75 with
or $20/wk with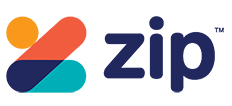 ×
Hold a for me
The "Hold One for Me" system for temporary item reservation of an item in an online shopping cart is subject to an application for a patent in Australia (Aust. Pat. Appln. No. 2018205160), and is subject to the provisions of the Australian Patents Act 1990 (Cth).
Privacy Policy | Terms and Conditions | Intellectual Property | Disclaimer
Thanks! We have added your request to hold this for you.
Calculate Home Delivery
Payment Options
We accept the following payment methods:
Credit cards - VISA and Mastercard
PayPal - Pay with your PayPal account or a credit card (Visa/MC/AMEX)
Direct Deposit
Bank Cheque
Lay-By (10% deposit, remainder over 3 months)
zipMoney Finance Buy Now, Pay Later - Up to 6 months Interest Free