The Claws Cabin is the purrfect all weather outdoor cat enclosure for your kitties! This enclosure features oodles of safe play space and secure cosy nooks for your cat to frolic and nap in, no matter the weather or time of day.
Take advantage of our special introductory price! Only while stocks last!
Your Claws Cabin includes:
1 x Claws Cabin Outdoor Cat Enclosure
FREE accessory
1 x Cat Hammock for some serious snoozing
Got questions? Live chat to an online expert now – Click Here
The Claws Cabin isn't just a luxury getaway for your kitty, it's also a treat for any pet parent:
Stress-free assembly: so easy your cat could do it.
Sturdy construction keeps your kitty in and unwanted visitors out.
Spacious in all three dimensions, with heaps of room to play and explore.
Key Features
Home Delivery
Delivered straight to your door
Assembly Service
Let us take care of assembly
Secure Wire Mesh
Galvanised wire mesh keeps your cat safe
Stylish Design
Luxury Real Estate for your cats
Modular Panels
For quick & easy assembly
Designed in Australia
Registered design made with passion
or $20/wk with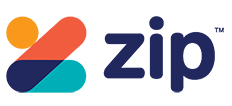 ×
Hold a for me
The "Hold One for Me" system for temporary item reservation of an item in an online shopping cart is subject to an application for a patent in Australia (Aust. Pat. Appln. No. 2018205160), and is subject to the provisions of the Australian Patents Act 1990 (Cth).
Privacy Policy | Terms and Conditions | Intellectual Property | Disclaimer
Thanks! We have added your request to hold this for you.
Calculate Home Delivery
Oodles of safe indoor and outdoor space for playing and lounging—whatever your cat's mood.
Galvanised wire mesh protects your cat, and guarantees maximum sunlight, ventilation and spectacular views.
Amazing durability, thanks to our carefully slow-kiln dried pine.
Demount-able, so your cat's home can move with yours.
Arrives with a light stain, must be painted or oiled on arrival
Specifications: 1.9m H x 2.65m L x 2.6m W
Delivered to your door!
Assembly: 2 hours, arrives flat-packed and ready to paint
Payment options: No deposit finance and lay-by available!
Arrives natural, ready to be painted giving you the flexibility to style it your way. We recommend using Dulux Exterior House paint for a durable long-lasting finish. Everything you need is provided in our setup-guide.
Your cat hears the call of the wild! They're dreaming of fresh air, warm sunshine and soft grass between their toes. How can you ever refuse that pleading look? Adventure awaits your Toms and Tabbies!
But, the great outdoors isn't quite the dream world your cat imagines. And the stats prove it—a free-roaming feline dies 10 years before a house kitty, with traffic being the leading cause. There's no better reason to keep kitty off the road.
Staying safe doesn't have to mean staying indoors. Give your indoor cat the freedom to be a happy outdoor cat! Within the secure walls of the Claws Cabin, your cat is free to climb, lounge and frolic. Freedom is one of the best gifts you'll ever give your pet: happy cat, happy human.
Additional accessories like cat beds, cat hammocks, cat towers and much more, can be purchased individually, simply add them to your cart from the accessories range. Need more space? Why not try the Paws and Claws Combo and keep your cat safe and happy no matter the weather or their whims!
Legal: This product (which is covered by Australian Design Registration Number 201715934) is made, and the CLAWS CABIN™ trade mark is used, under licence from Kros Investments Pty Ltd, ACN 18 619 418 656
Payment Options
We accept the following payment methods:
Credit cards - VISA and Mastercard
PayPal - Pay with your PayPal account or a credit card (Visa/MC/AMEX)
Direct Deposit
Bank Cheque
Lay-By (10% deposit, remainder over 3 months)
zipMoney Finance Buy Now, Pay Later - Up to 6 months Interest Free