Sorry. This item has been discontinued.
That fluffy mouse was a fun plaything the first few times, but now it's just a familiar face. You wouldn't watch the same episode of FRIENDS every night – so why would your cat bat around the same tired toys? But, there's no need to constantly empty your wallet: the Catit Wave Circuit is a modular cat toy that can be built and rebuilt to constantly surprise your cat. Talk about keeping things fresh!
or 4 payments of $8.75 with
or $20/wk with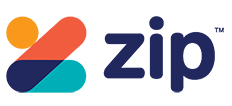 Calculate Home Delivery
The Wave circuit offers elevation, for more diverse movements.

Create open layouts

Combine with Senses 2.0
To keep your cat interested, you need to change their toy set-up often. The Senses 2.0 Circuits can be built and rebuilt into different shapes around the house. Surprise your cat with a new layout every few days to keep the experience fresh and exciting!
Peek-a-boo design for hunters
Each circuit consists of a ball that zips around a closed track in rollercoaster fashion. The special peek-a-boo cover stimulates cats to chase and swat the ball, which quickly adds up to hours of entertainment!
Easy to assemble
Assembling the circuits is very straightforward – simply line up two joints and press down until you hear a soft click. To disassemble, push back the tabs on either ends and pull. The covers can be removed in similar fashion.
Easy to clean
Each part can be hand-washed with natural soap, free of chemicals or abrasive solutions. Just rinse clean afterwards.
Compatible with Senses 2.0
The Senses 2.0 Circuits stimulate a cat's sense of sight, touch and hearing. They are great individually or in combination with other Catit Senses 2.0 products.
Product Specifications
Weight
0.6 kg
Dimensions
0.29 x 0.27 x 0.12 cm
Technical Specs

Height 5.3cm
Weight 601g
Payment Options
We accept the following payment methods:
Credit cards - VISA and Mastercard
PayPal - Pay with your PayPal account or a credit card (Visa/MC/AMEX)
Direct Deposit
Bank Cheque
Lay-By (10% deposit, remainder over 3 months)
zipMoney Finance Buy Now, Pay Later - Up to 6 months Interest Free