Sorry. This item has been discontinued.
Your cat's claws are a fright for native critters, but they don't have to give you goosebumps. Kitty needs something to dig into – something that's more alluring than your favourite sofa. Enter the Catit Scratch Tower. This modular cat accessory creates an irresistible scratch-center for your furbaby.
or 4 payments of $17.50 with
or $20/wk with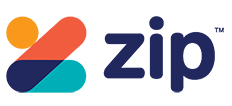 Calculate Home Delivery
Encourage natural behavior
The Catit Senses 2.0 Scratcher helps cats to satisfy their natural scratching instincts, steering clear of the home furniture. Scratching is a very enjoyable exercise to cats. It helps them relax and stretch their muscles, spread their scent and even lose redundant nail husks. The Scratcher consists of a durable top, body and base with 8 individual corrugated cardboard discs.
Flip, rotate and restack
Cats have different preferences, especially when it comes to scratching. The Senses 2.0 Scratcher can be built into countless of different set-ups by flipping, rotating and restacking the individual cardboard discs.
Each disc is green on one side and white on the other, which allows you to play around with the Scratcher's overall shape and color. Treat your cat to a different Scratcher set-up every few days to keep the experience fresh and exciting.
Fully renewable
The Scratcher's cardboard discs have an ergonomical backbone shape and are free of excess bulk to help minimize waste. Additionally, each disc can be repositioned or individually replaced to prevent cardboard leftovers. Renewing the Scratcher is easy with the Senses 2.0 Cardboard Backbone set, which contains 8 refill discs.
Features
Broad base – Provides extra stability

Top screw – Screw on the top to pin the discs down securely onto the base

Easy to clean –

The Scratcher is easy to disassemble and clean. Store the cardboard discs in a safe and dry place as you hand-wash the plastic parts with natural soap, free of chemicals or abrasive solutions. Rinse thoroughly afterwards.
Compatible with Senses 2.0
The Senses 2.0 Scratcher is great individually or in combination with other Catit Senses 2.0 products.
Product Specifications
Weight
1.95 kg
Dimensions
0.43 x 0.38 x 0.15 cm
Technical Specs

Length 37cm
Height 41.4cm
Width 37cm
Weight 1.95kg
Payment Options
We accept the following payment methods:
Credit cards - VISA and Mastercard
PayPal - Pay with your PayPal account or a credit card (Visa/MC/AMEX)
Direct Deposit
Bank Cheque
Lay-By (10% deposit, remainder over 3 months)
zipMoney Finance Buy Now, Pay Later - Up to 6 months Interest Free