When it comes to hunting, patience is a virtue; but once dinner is served, table manners can go out the window. And while there's nothing wrong with pigging out, when your kitty starts to resemble one, it's your responsibility to encourage some self-control. The Catit Food Tree will transform fast food into a hearty slow-cooked meal: the purrfect cat accessory for the fatty catty.
or 4 payments of $10.75 with
or $20/wk with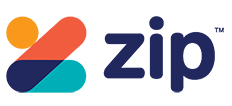 ×
Hold a for me
The "Hold One for Me" system for temporary item reservation of an item in an online shopping cart is subject to an application for a patent in Australia (Aust. Pat. Appln. No. 2018205160), and is subject to the provisions of the Australian Patents Act 1990 (Cth).
Privacy Policy | Terms and Conditions | Intellectual Property | Disclaimer
Thanks! We have added your request to hold this for you.
Calculate Home Delivery
Stimulates natural hunting behavior
The Senses 2.0 Food Tree is the feeding solution for cats that tend to eat quickly. This smart toy stimulates them to slow down and work for their food by playfully pawing at it through various side openings.
New and improved design
Stray pellets are collected in the tray at the bottom, preventing spillage. Its shallow design allows cats to enjoy their food comfortably, without putting stress on their sensitive whiskers.
3 difficulty settings
The Catit Senses 2.0 Food Tree can be set to different levels of difficulty by rotating the middle disc and adjusting the opening sizes. Add extra variety by regularly changing the amount of kibble you insert and/or the toy's location around the house.
Easy to clean
The Catit Food Tree is easy to disassemble and clean. We recommend hand-washing each part with natural soap, free of chemicals or abrasive solutions and rinsing thoroughly.
Compatible with Senses 2.0
The Senses 2.0 Food Tree is great individually or in combination with other Catit Senses 2.0 products!
Product Specifications
Weight
1.179 kg
Dimensions
0.35 x 0.3 x 0.27 cm
Technical Specs

Length 30.48cm
Height 26.92cm
Width 35.05cm
Weight 1.179kg
Payment Options
We accept the following payment methods:
Credit cards - VISA and Mastercard
PayPal - Pay with your PayPal account or a credit card (Visa/MC/AMEX)
Direct Deposit
Bank Cheque
Lay-By (10% deposit, remainder over 3 months)
zipMoney Finance Buy Now, Pay Later - Up to 6 months Interest Free