Without juicy rats to eat, cats need water to drink. But, it isn't always easy learning new tricks; especially when the transition is from live-prey to still-water. It's your job to make drinking time fun for your feline: and the Flower Fountain is here to help. This cat accessory is not just a charming water feature—it's for their health!
or 4 payments of $22.50 with
or $20/wk with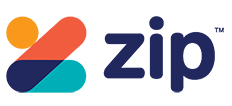 ×
Hold a for me
The "Hold One for Me" system for temporary item reservation of an item in an online shopping cart is subject to an application for a patent in Australia (Aust. Pat. Appln. No. 2018205160), and is subject to the provisions of the Australian Patents Act 1990 (Cth).
Privacy Policy | Terms and Conditions | Intellectual Property | Disclaimer
Thanks! We have added your request to hold this for you.
Calculate Home Delivery
Compact and simple drinking solution
3 water flow settings for picky drinkers!
Gentle flow

Bubbling top

Calm Streams
Stimulates drinking
The Flower Fountain uses running water to encourage your pet to drink more. Drinking regularly is important for your cat's health, as it helps ensure proper kidney function and prevents crystal formation that can lead to urinary diseases.
Compact and ergonomic design
Large 3 liter water reservoir designed to take up little floor space
Whisker stress-free surface at comfortable height for adults and kittens
Smart features
Opaque reservoir keeps water fresh for longer

2 extra water flow settings

Low powered and long lasting electric pump (3.5W)

Multi-filter included – includes a dual-action water softening filter (refill sets available separately). The filter continuously purifies and softens hard tap water, while also retaining stray hairs, sediment and debris.
Easy to clean
The Catit Flower Fountain is easy to disassemble and clean. Simply hand-wash each part with natural soap, free of chemicals or abrasive solutions and rinse thoroughly.
Modern look matching the Catit Multi Feeder
Combine the Flower Fountain with the Catit Multi Feeder for a complete dining experience!
Product Specifications
Weight
0.824 kg
Dimensions
0.22 x 0.22 x 0.19 cm
Technical Specs

Length 21cm
Height 18.5cm
Width 21cm
Weight 824g
Payment Options
We accept the following payment methods:
Credit cards - VISA and Mastercard
PayPal - Pay with your PayPal account or a credit card (Visa/MC/AMEX)
Direct Deposit
Bank Cheque
Lay-By (10% deposit, remainder over 3 months)
zipMoney Finance Buy Now, Pay Later - Up to 6 months Interest Free