Sorry. This item has been discontinued.
Great balls of fire! Laser pointers are a popular cat toy, but the thrill of the hunt quickly turns frustrating when kitty is batting at thin air. But now, trapped inside the Fireball, the light is at your cat's mercy. Give your playful puddy-tat the satisfaction it craves.
or 4 payments of $3.75 with
or $20/wk with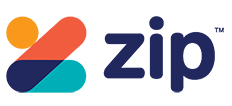 Calculate Home Delivery
Motion-activated ball with replaceable batteries
The Fireball allows you to replace the batteries. Simply unscrew the bottom half of the Fireball and change the batteries for countless hours of fiery fun!
Play at night
Cats are crepuscular animals and have excellent night vision. However, even our feline companions need some light to be able to see in the dark. This motion-activated illuminating ball with replaceable batteries has it all.
The ultimate eye-catcher for cats
The Catit Senses 2.0 Fireball's vivid, flickering light and bright orange color – which contrasts with the new, green Catit circuit – make it easy for your cat to spot the ball, and allow for playtime to continue at night. The Fireball fits perfectly inside the Senses 2.0 circuits, but can also be used as a separate toy.
Product Specifications
Weight
0.023 kg
Dimensions
0.175 x 0.09 x 0.035 cm
Technical Specs

2 x  LR44 batteries included
Length 3.8cm
Height 3.8cm
Width 3.8cm
Weight 23g
Payment Options
We accept the following payment methods:
Credit cards - VISA and Mastercard
PayPal - Pay with your PayPal account or a credit card (Visa/MC/AMEX)
Direct Deposit
Bank Cheque
Lay-By (10% deposit, remainder over 3 months)
zipMoney Finance Buy Now, Pay Later - Up to 6 months Interest Free