Even your furbabies need to eat their greens! Plants help with digestion, but some of them are more trouble than they're worth: many household plants are toxic to cats, and many others just plain taste bad. With the Catit Cat Grass Refill, you make sure your cat will enjoy its veg. Combine it with the Catit Planter accessory and keep your hands clean for cuddling—a true cat parent is always ready.
or 4 payments of $2.50 with
or $20/wk with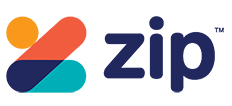 ×
Hold a for me
The "Hold One for Me" system for temporary item reservation of an item in an online shopping cart is subject to an application for a patent in Australia (Aust. Pat. Appln. No. 2018205160), and is subject to the provisions of the Australian Patents Act 1990 (Cth).
Privacy Policy | Terms and Conditions | Intellectual Property | Disclaimer
Thanks! We have added your request to hold this for you.
Calculate Home Delivery
Pack includes –
70g of seeds

240ml packs of vermiculite
Grow your own cat grass within 1 week!
Cat grass is a natural source of fiber, which stimulates digestion and helps prevent hairball buildups. Houseplants are often toxic and therefore not suitable for consumption.
Individually packed to insure freshness
The Catit Cat Grass Refill contains enough seeds and vermiculite for optimal results and clean planting.
No mess
Unlike potting soil, vermiculite is a tidy resource to work with. Keep your hands clean whilst guaranteeing the best care for your cat.
Compatible with Senses 2.0
The Senses 2.0 Grass Planter is great individually or in combination with other Catit Senses 2.0 products.
Planting instructions
Pour the contents of the packet into your

Catit Grass Planter

(not included).

Add 500 ml of lukewarm water.

Add the grid cover.

From 1 to 3 days, keep the planter in a warm, sunny environment

From 4 to 6 days, moisten the grass with a spray bottle

From 7 to 9 days the grass is ready for your cat.
Payment Options
We accept the following payment methods:
Credit cards - VISA and Mastercard
PayPal - Pay with your PayPal account or a credit card (Visa/MC/AMEX)
Direct Deposit
Bank Cheque
Lay-By (10% deposit, remainder over 3 months)
zipMoney Finance Buy Now, Pay Later - Up to 6 months Interest Free